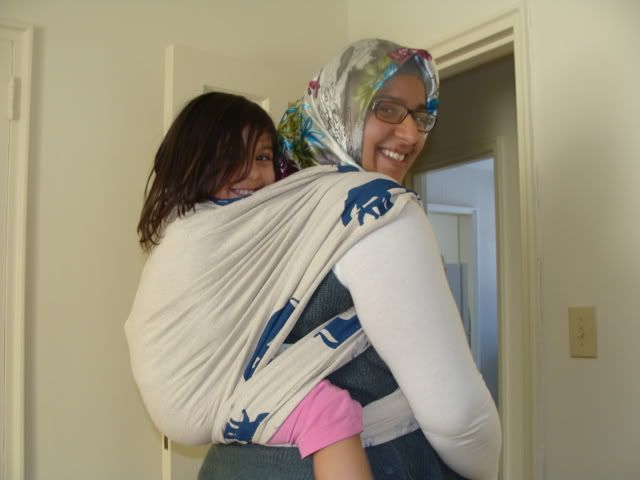 I'd been busy making a wrap out of Osnaburg and needed to fancy it up. Wizard wanted elephants, so I found elephants.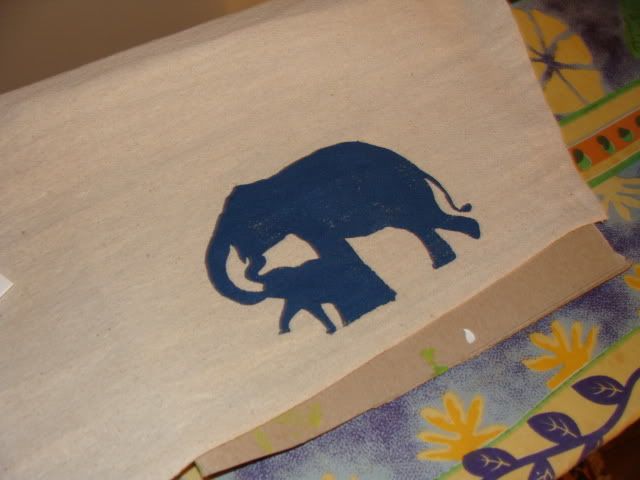 And then, decided, that Wizard needed a carrier of his own:
So I got him a black Maya Tei from the For Sale or Trade forum on TheBabyWearer.Com and made this: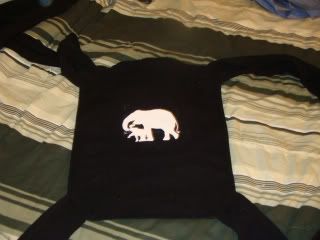 Who says babywearing has to be expensive?
Cost of Osnaburg+zigzag hemming for shrinking+supplies $49+, Cost of Maya Wrap $60.